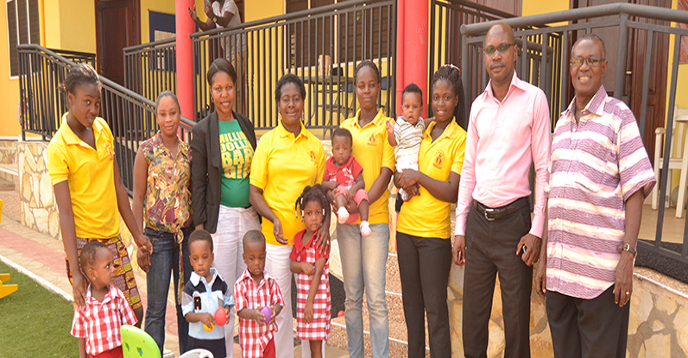 Admission
Children from the ages of O to 4 years are eligible for admission to the Pre-School.  Admission and Registration Forms can be obtained from the Centre, copies are also available at our website: www.ohenebacentre.com
Fees
We are open throughout the year (except Public Holidays) to provide safe and secure Nursery facilities for busy working parents.
Fees are charged per month and payable in advance, (on the first working day of each month).  
Our overhead cost will remain the same should a registered child be absent from the Centre for any period during the month/year.  There will therefore be no reduction in fees should a child be absent from the Centre for any period.  Other terms on fee payment are negotiable but at the discretion of the Management.
Health Requirement
Children should have all the requisite certificates of vaccination, which should be valid and will be inspected on admission.  Parents must notify the Centre immediately, if it becomes known that the child has been in contact with any infectious or contagious disease.  Furthermore, when the child has suffered from such a disease he/she must come back to the Centre with a certificate testifying that he/she is fully recovered and not likely to spread infection to other children in the Centre.